M.O.R. Episode 3 -- Michael Dryburgh
By: Ben Cannon, Bram Epstein, and Darrin Snider
Sunday, June 6, 2021
---
M.O.R. Episode 2 -- Ian Thomson
By: Ben Cannon, Bram Epstein, and Darrin Snider
Sunday, May 23, 2021
---
M.O.R. Episode 1 -- Mark Kelly
By: Ben Cannon, Bram Epstein, and Darrin Snider
Sunday, May 16, 2021
---
An In-Snide Look: I Think I Could Get Used to this Life Sometimes
By: Darrin Snider
Sunday, June 7, 2020
---
Getting Down to Earth with mOOnMen
By: Amy Foxworthy
Sunday, February 16, 2020
---
The Musical Journey of Jethro Easyfields
By: Amy Foxworthy
Tuesday, February 11, 2020
---
Monday Mixtape: Etwasprog
By: Darrin Snider
Monday, February 10, 2020
---
Monday Mixtape: Excerpts from the Summer of 2014
By: Darrin Snider
Monday, January 20, 2020
---
Mix Tape Monday: Mashin' it Up
By: Darrin Snider
Monday, January 13, 2020
---
Mix Tape Monday: Back to the Gym Workout
By: Darrin Snider
Monday, January 6, 2020
An In-Snide Look #108
By: Darrin Snider (darrin at indyintune dot com)
Monday, March 17, 2014 12:30:00 PM

I'm having trouble figuring this one out. Granted the guy is anything but lovable, and his personality when drinking is legendary. Let me put it this way, I went to bartending school once (Class of February, baby!). Any time there was a lesson to be learned about excise law, customer service, or how to handle a belligerent drunk, the instructor had an example story from her career, and it almost always began, "In one instance, I remember Jim Irsay was drinking at my bar..." Okay, I've never met the guy, I'm a huge fan of Kerouac though, so I'm horribly envious of him. He never did respond to my tweet to help sponsor my idea for a Donny/Indy crossover Music Festival -- so I largely blame him for the demise of my dreams. But still, fellow human being, obviously I have no comprehension of the stress he's under in his daily life, but I understand stress, and I understand obsessive/addictive personalities. I wish him nothing but the best and hope he gets his life straightened out ... and sponsors the Donny/Indy crossover Music Festival.

Still, it boggles the mind that at the exact same time Mr. I was getting arrested for DUI, four counts of felony possession, and one count of fashion violation (seriously dude, that shirt? Really? I'd have gone for something more subtle -- maybe that's just me.) I was tweeting what I thought were amusing pictures of an empty wine bottle and fending off text s from friends demanding that I let them come pick me up. Fact was, as I kept explaining, the bottom half of that wine bottle was in a large glass being passed around the bar off-camera. Seriously though, thanks to all you chivalrous souls who not only read my drek when I post it, but who also were prepared to haul ass down to Castleton and drive my butt home -- and were very reluctant to take no for an answer.

So what's the deal, Mr. Irsay? Do you not listen to Indy In-Tune radio where we tipped you off that every cop in Hamilton County was on duty last night? Did you not listen when we told you where the sobriety checkpoints were? Did you not tweet your empties so your friends would know to come give you a lift? I mean, I was not three miles away. I would happily have come and picked you up. We could have talked Darma Bums vs Desolation Angels. You could have regaled me with stories from you music collection. I would have even let you crash on the couch in Studio B if you wanted to come back and see my autographed Jenn Cristy poster. We can always to that stuff later, I suppose. Get yourself healthy again, sir. Call me if you need anything.

In other news, great show last night. Steve Boller is always genius -- come to think of it, that's twice I caught him this week. Katie Pederson was very good as well, played well to the room, obviously has talent.



Eric Pedigo and I were sitting at the bar trying to figure out what to do with her though -- musically speaking. Her sound is very Sarah Barellis / Michelle Branch, which is fine for small, intimate, restaurant settings. Definitely doesn't translate up to songwriter rounds or acoustic showcases though. Putting a band behind her may be overkill, as her delivery is very subdued and potentially easily lost in too much arrangement -- she more of a Katie Trotta than a Jenn Cristy. Granted, she's a regular at Seasons 52, so she's making a better career at music than most of us, don't feel too sorry for her. Can't help but wonder how many more there are like her out there. Definitely need to be spending more time at Seasons 52, between her and friend-of-the-show Jeff DeHerdt. Yeah, it's real expensive to drink there, and you have to convince the piano player to sneak in their originals -- tell them to claim they're old, obscure Sinatra tunes if management asks ... Seasons 52 is NOT a supporter of local, independent music -- still though, definitely worth a trip to sit in the bar and drink a Dragonfly if you haven't done this already.

---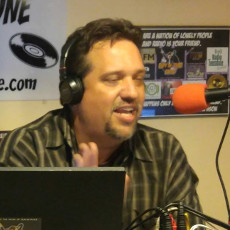 Darrin Snider is the OCD music nerd responsible for creating Indy In-Tune. By day he's a cloud engineer and business analyst, but he still hopes to someday be an overnight freeform disc jockey married to the local weathergirl who happens to be a former eastern-European supermodel.
Blog comments powered by

Disqus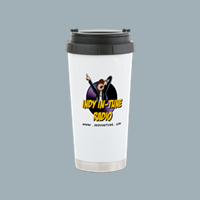 As seen on the webcam. Are you one of those people who can't survive without copious amounts of coffee in the morning? You definitely need one of our stainless steel travel mugs. Give your caffeine the gift of style...
Solicitations and Submissions
Solicitations for blog posts can be made by sending and email to "blog -at- indyintune -dot- com" and should follow these guidelines:
Local (Indianapolis-based) acts always have priority.
Visisting acts playing a bill with one or more local acts are also considered.
We generally don't like to repeat content found on other sites. If your request already has a lot of coverage on other sites, it will be considered low-priority unless you can give us an exclusive angle.
For obvious reasons, we don't do solicited album reviews, though we do appreciate you letting us know when you have a new release. Consider coming in and talking about the album yourself live on the air or a podcast.
All of our staff writers are unpaid enthusiasts. All requests for blog posts are entirely at their descretion.
As such, they generally need a lot of lead-time to put something out -- we're talking weeks of lead time, not hours.
That said, individual authors have full authority to ignore the following guidelines and write whatever they want ... if you can convince them to.
In addition, feel free to write your own post and submit it for posting as a "guest blogger." Those almost always get accepted.
Finally, regional or national acts submitting without meeting the above guidelines are generally ignored. We're not trying to be dicks, but if you send us a generic form-letter with your press release, and it doesn't even remotely concern a local artist or event, then you're not part of our core focus.