M.O.R. Episode 3 -- Michael Dryburgh
By: Ben Cannon, Bram Epstein, and Darrin Snider
Sunday, June 6, 2021
---
M.O.R. Episode 2 -- Ian Thomson
By: Ben Cannon, Bram Epstein, and Darrin Snider
Sunday, May 23, 2021
---
M.O.R. Episode 1 -- Mark Kelly
By: Ben Cannon, Bram Epstein, and Darrin Snider
Sunday, May 16, 2021
---
An In-Snide Look: I Think I Could Get Used to this Life Sometimes
By: Darrin Snider
Sunday, June 7, 2020
---
Getting Down to Earth with mOOnMen
By: Amy Foxworthy
Sunday, February 16, 2020
---
The Musical Journey of Jethro Easyfields
By: Amy Foxworthy
Tuesday, February 11, 2020
---
Monday Mixtape: Etwasprog
By: Darrin Snider
Monday, February 10, 2020
---
Monday Mixtape: Excerpts from the Summer of 2014
By: Darrin Snider
Monday, January 20, 2020
---
Mix Tape Monday: Mashin' it Up
By: Darrin Snider
Monday, January 13, 2020
---
Mix Tape Monday: Back to the Gym Workout
By: Darrin Snider
Monday, January 6, 2020
An In-Snide Look #106
By: Darrin Snider (darrin at indyintune dot com)
Saturday, March 15, 2014 8:30:00 AM

I'm sure this will be one of those cool stories that will go in the Indy In-Tune memoirs one day, or maybe it makes for a good quantum-reality story for Jeff DeHerdt, I don't know. So last night Indy In-Tune got to take over the Northbound Music Showcase. Well, we say "take over" but really everyone knows that only means I just got to pick the bands and put my name on the poster because, let's face it, Valentine's Day is Monday, so who really was going to go out last night? In all other respects, this show was pretty much like any other, and Brandon Cannon still works his ass off putting it all together week after week.

I put this lineup together back in November, the night Audiodacity won the Battle of Birdy's. I figured they were in a generous mood, and they quickly agreed. Then the challenge was to figure out who to pair up with them. As I've stated in this blog a few times, I'm against bands playing with the same bands all the time. You end up with ... well, frankly ... the final night of the Battle of Birdy's every week. So it hit on the idea of playing more towards Audiodacity's sultry soul side than their party/rock side. Of course, who is the first person that comes to mind when you think sultry soul, but Bashiri Asad, who fortunately agreed almost instantly. The third slot was trickier. It was just an opener slot, slightly shorter set, only enough money for one guy, not a full band. Had to be something as powerful, but still different. Brandon mentioned that Josh Kaufman was trying to book solo shows, and as New Etiquette had one of my favorite albums at the time, and just done respectably well in the Battle, it was a perfect fit.

Of course, we didn't count on that same Josh Kaufman becoming a national celebrity FIVE DAYS before the show and having to cancel. (To his credit, he actually gave us two weeks' notice.)



I suppose it was a shame, opportunity-wise. Three-D's apparently fielded hundreds of calls all week asking if Josh was really going to be there and if tickets were really only $5. I actually feel kinda bad for Jeff DeHerdt, who has been friends with Josh for years and was gracious enough to fill his slot in the lineup.



From my perspective, I was thrilled. Josh is a great guy and would no doubt have blown the roof off the joint, but I've known Jeff since the earliest days of Indy In-Tune and love any chance I can get to hang out with him ... and talk comic books. Plus, this meant I once again had a bill of three acts, all of whom share similar traits, but who had never met each other before that night -- so you capture that trepidatiousness that I think always gives bands a bit of a kick in the butt to bring their best up on stage with them.

In all, great night. We hit the goals, so the bar was happy. All three bands were very enthusiastic about each others' music ... hopefully that will lead to something, or at least be a pebble that helps divert the otherwise straight-and-narrow flow of a river. I defy anyone who was there to say anything negative about the music that was played. I'm not saying it was better than Pat Matheney up the street, or Crosby, Stills, and Nash downtown, but you wait and see if there isn't just a tiny little explosion of babies being born nine months from today.

Tune in to Indy In-Tune Radio this afternoon. We've got Brandon, Johnnylyyyylez and Irish joining me about noon, and the invite has gone out to several other local players to drop by. As you know, I love surprises, so if you're reading this, and you know where Studio B is, you're welcome to join us as well.


---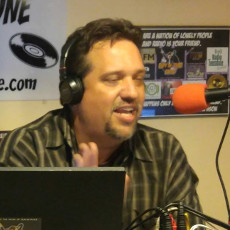 Darrin Snider is the OCD music nerd responsible for creating Indy In-Tune. By day he's a cloud engineer and business analyst, but he still hopes to someday be an overnight freeform disc jockey married to the local weathergirl who happens to be a former eastern-European supermodel.
Blog comments powered by

Disqus
Handy places to visit if you are part of, or want to know more about, our music scene ...
Solicitations and Submissions
Solicitations for blog posts can be made by sending and email to "blog -at- indyintune -dot- com" and should follow these guidelines:
Local (Indianapolis-based) acts always have priority.
Visisting acts playing a bill with one or more local acts are also considered.
We generally don't like to repeat content found on other sites. If your request already has a lot of coverage on other sites, it will be considered low-priority unless you can give us an exclusive angle.
For obvious reasons, we don't do solicited album reviews, though we do appreciate you letting us know when you have a new release. Consider coming in and talking about the album yourself live on the air or a podcast.
All of our staff writers are unpaid enthusiasts. All requests for blog posts are entirely at their descretion.
As such, they generally need a lot of lead-time to put something out -- we're talking weeks of lead time, not hours.
That said, individual authors have full authority to ignore the following guidelines and write whatever they want ... if you can convince them to.
In addition, feel free to write your own post and submit it for posting as a "guest blogger." Those almost always get accepted.
Finally, regional or national acts submitting without meeting the above guidelines are generally ignored. We're not trying to be dicks, but if you send us a generic form-letter with your press release, and it doesn't even remotely concern a local artist or event, then you're not part of our core focus.