M.O.R. Episode 3 -- Michael Dryburgh
By: Ben Cannon, Bram Epstein, and Darrin Snider
Sunday, June 6, 2021
---
M.O.R. Episode 2 -- Ian Thomson
By: Ben Cannon, Bram Epstein, and Darrin Snider
Sunday, May 23, 2021
---
M.O.R. Episode 1 -- Mark Kelly
By: Ben Cannon, Bram Epstein, and Darrin Snider
Sunday, May 16, 2021
---
An In-Snide Look: I Think I Could Get Used to this Life Sometimes
By: Darrin Snider
Sunday, June 7, 2020
---
Getting Down to Earth with mOOnMen
By: Amy Foxworthy
Sunday, February 16, 2020
---
The Musical Journey of Jethro Easyfields
By: Amy Foxworthy
Tuesday, February 11, 2020
---
Monday Mixtape: Etwasprog
By: Darrin Snider
Monday, February 10, 2020
---
Monday Mixtape: Excerpts from the Summer of 2014
By: Darrin Snider
Monday, January 20, 2020
---
Mix Tape Monday: Mashin' it Up
By: Darrin Snider
Monday, January 13, 2020
---
Mix Tape Monday: Back to the Gym Workout
By: Darrin Snider
Monday, January 6, 2020
An In-Snide Look #157
By: Darrin Snider (darrin at indyintune dot com)
Monday, May 5, 2014 8:00:00 PM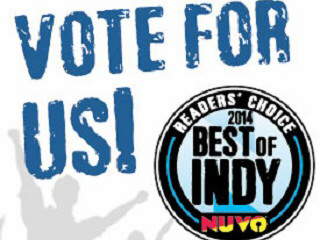 I'm Scratching an item off my bucket list today.

Got an email early this morning from a friend congratulating me on being nominated for "Best Radio Station" and "Best Radio Personality" in NUVO's Best of Indy Reader's Choice 2014. Now, granted, I'd put the call out for that first one -- not because I think I stand a PBR's chance in Studio B on "Metal Day" of winning it. Honestly, look at the Arbitron for our market.

The last place station in Indy has a .1 share.

In the radio world that mostly evokes pity.

Now, to contrast that, our listenership is not even statistically relevant enough to appear in an Arbitron survey, but by my estimation we would need about thirty times the ratings of our best day ever (last month's The High-5 Radiothon) to equal that.

Well, possibly not that bad.

We measure ratings by the number of computers streaming our feed, so it's possible that all of those computers are in restaurants, factories, or bars and there are 30 people listening at each one ... but I doubt it. I also have this fantasy that one of those computers is streaming in the Pacemate's locker room ... and another in the dressing room at Victoria's Secret.


At the risk of disappointing everyone, my goal was simple -- and it has been, ever Libby Farr's excellent streaming station, "Circle City Rock Radio," started making the list. I simply wanted some suit-wearing executive in a boardroom at Clearchannel, Emmis, Cumulus (or any one of those soulless corporate machines that murdered the radio culture of my youth) to pull this week's copy of NUVO, spit out his cigar, and go screaming at his marketing director, "Who the HELL is this 'Indy In-Tune Radio' and why aren't we on the ballot this year!?" I thought that would be about the coolest pinprick of annoyance I could give them. Instead, I fear I only managed to knock Libby off the list this year, and now I have this image of Libby and her husband sitting around the breakfast table, eating Danish over their copy of NUVO saying, "Who the hell is 'IndyIn-Tune.com?!' Can you get the page to load? I can't get it to come up on the phone. It says "404 error." This isn't even a real web site!"


New bucket list item: Get nominated again next year AND have NUVO type my URL correctly.

As for that "Best Radio Personality" nod: I hadn't honestly mentioned, asked for, or even considered, that as an option. When I saw it, I just sort of stared at my name (hey, that one is ALSO misspelled ... coincidence?) with a slack jaw for a few minutes. I'm not sure I really understand that one. There are quite a few of my favorite radio personalities missing from that ballot. I'd hate to think Laura Duncan is burning a lock of my hair and sticking pins in a voodoo doll of me, or Steven Stolen is throwing shiruken at straw dummy with a Xerox of my face stapled to it. What gives? On the other hand, most of you know (and share) my personal beef with a couple of local radio personalities who also are not on the list (calling it a "professional" beef would be implying that they are professionals). I'm really hoping I bumped one of them off. Honestly though, I'm a podcaster. I don't do a "radio voice" (believe it or not that nasally whine is how I really talk), I don't have a "shtick" where I'm the funny one or the party guy or the smooth talker or whatever, and honestly I say "uhhhhhhhh" every fourth word (you just hear it edited). What were you people thinking?

Either way, both categories are a lock. They have had produced the same three winners going back probably as far as they've had this contest, and frankly, I find it difficult to argue that the three most-deserving teams don't win year after year. Look, even if every one of my friends and followers voted for me, I would still fall a few thousand short of unseating anyone. Sure the greedy, evil part of me would like to have a plaque from NUVO on the wall in Studio B bearing my [misspelled] name and URL, just dripping irony all over the newly tiled floor. But why don't we pool our resources and put Socey and WTTS on top of their respective categories? I'd rather make a difference that win an award.


Seriously, when all those celebrities that lose award shows give that sappy spiel about "It's an honor just to be nominated alongside such great talents," I get it now. It really is. And if I didn't say it enough times on social media yesterday, the original point of this blog post was to say it one more time, my sincerest thanks to all of you who made it happen!

---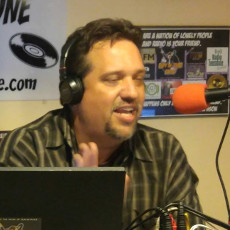 Darrin Snider is the OCD music nerd responsible for creating Indy In-Tune. By day he's a cloud engineer and business analyst, but he still hopes to someday be an overnight freeform disc jockey married to the local weathergirl who happens to be a former eastern-European supermodel.
Blog comments powered by

Disqus
Today on Indy In-Tune
Happy Hump Day!

* Schedule subject to change without notice. Sorry, but that's rock and roll.
Solicitations and Submissions
Solicitations for blog posts can be made by sending and email to "blog -at- indyintune -dot- com" and should follow these guidelines:
Local (Indianapolis-based) acts always have priority.
Visisting acts playing a bill with one or more local acts are also considered.
We generally don't like to repeat content found on other sites. If your request already has a lot of coverage on other sites, it will be considered low-priority unless you can give us an exclusive angle.
For obvious reasons, we don't do solicited album reviews, though we do appreciate you letting us know when you have a new release. Consider coming in and talking about the album yourself live on the air or a podcast.
All of our staff writers are unpaid enthusiasts. All requests for blog posts are entirely at their descretion.
As such, they generally need a lot of lead-time to put something out -- we're talking weeks of lead time, not hours.
That said, individual authors have full authority to ignore the following guidelines and write whatever they want ... if you can convince them to.
In addition, feel free to write your own post and submit it for posting as a "guest blogger." Those almost always get accepted.
Finally, regional or national acts submitting without meeting the above guidelines are generally ignored. We're not trying to be dicks, but if you send us a generic form-letter with your press release, and it doesn't even remotely concern a local artist or event, then you're not part of our core focus.