M.O.R. Episode 3 -- Michael Dryburgh
By: Ben Cannon, Bram Epstein, and Darrin Snider
Sunday, June 6, 2021
---
M.O.R. Episode 2 -- Ian Thomson
By: Ben Cannon, Bram Epstein, and Darrin Snider
Sunday, May 23, 2021
---
M.O.R. Episode 1 -- Mark Kelly
By: Ben Cannon, Bram Epstein, and Darrin Snider
Sunday, May 16, 2021
---
An In-Snide Look: I Think I Could Get Used to this Life Sometimes
By: Darrin Snider
Sunday, June 7, 2020
---
Getting Down to Earth with mOOnMen
By: Amy Foxworthy
Sunday, February 16, 2020
---
The Musical Journey of Jethro Easyfields
By: Amy Foxworthy
Tuesday, February 11, 2020
---
Monday Mixtape: Etwasprog
By: Darrin Snider
Monday, February 10, 2020
---
Monday Mixtape: Excerpts from the Summer of 2014
By: Darrin Snider
Monday, January 20, 2020
---
Mix Tape Monday: Mashin' it Up
By: Darrin Snider
Monday, January 13, 2020
---
Mix Tape Monday: Back to the Gym Workout
By: Darrin Snider
Monday, January 6, 2020
An In-Snide Look #181
By: Darrin Snider (darrin at indyintune dot com)
Thursday, May 29, 2014 12:30:00 PM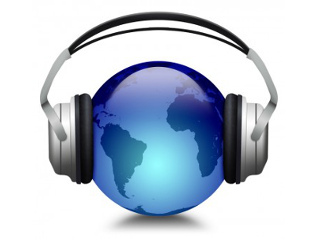 As has been well established, I'm a huge fan of radio -- on-line radio in particular. Which is probably a good thing, considering how I chose to spend my free time. The defacto tool for on-line channel surfing, and most popular app on every connected device I own, is TuneIn. If you don't have this yet, go get it. If you do have it, go buy the paid version, it's worth the five bucks or whatever it costs.

The latest update adds some long-overdue socialization features where you can "friend" people and see what they're listening to. Great, except that by default everyone's bookmarks are "Private." Who's going to notice this AND go through and change privacy settings? So great, I'm following a dozen or so people whom I suspect have some great finds they've made on-line, but only one of them has made his bookmarks public. Not exactly the feature I was hoping for. Strike 2 is that, for some ungodly reason, the new version does away with the ability to categorize and group your stations together, which is a nightmare for people like me who have 100+ diverse stations meticulously grouped. Instead when I log in, I get just a big long list and have to do lots and lots of scrolling to find whichever station I'm looking for. To combat this, I have created a page in my personal organizer that maintains my old categories, so I can get to things quicker than using TuneIn's interface. Since there may be at least one person out there who is interested in this kind of stuff, I figured I'd also post it here as the daily blog.

So here is the definitive list of Darrin's favorite terrestrial and on-line radio stations, grouped by genre/mood:


Rock / Classic Rock
Talk
Misc
Indie / Alt Pop
UK Community Radio
Indianapolis Local Radio
Eclectic
Wine-Drinkin' Music
Prog
Jazz
Metal
Classical / Orchestral
Foreign Language
---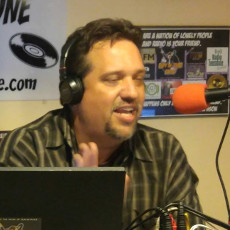 Darrin Snider is the OCD music nerd responsible for creating Indy In-Tune. By day he's a cloud engineer and business analyst, but he still hopes to someday be an overnight freeform disc jockey married to the local weathergirl who happens to be a former eastern-European supermodel.
Blog comments powered by

Disqus
Handy places to visit if you are part of, or want to know more about, our music scene ...
Solicitations and Submissions
Solicitations for blog posts can be made by sending and email to "blog -at- indyintune -dot- com" and should follow these guidelines:
Local (Indianapolis-based) acts always have priority.
Visisting acts playing a bill with one or more local acts are also considered.
We generally don't like to repeat content found on other sites. If your request already has a lot of coverage on other sites, it will be considered low-priority unless you can give us an exclusive angle.
For obvious reasons, we don't do solicited album reviews, though we do appreciate you letting us know when you have a new release. Consider coming in and talking about the album yourself live on the air or a podcast.
All of our staff writers are unpaid enthusiasts. All requests for blog posts are entirely at their descretion.
As such, they generally need a lot of lead-time to put something out -- we're talking weeks of lead time, not hours.
That said, individual authors have full authority to ignore the following guidelines and write whatever they want ... if you can convince them to.
In addition, feel free to write your own post and submit it for posting as a "guest blogger." Those almost always get accepted.
Finally, regional or national acts submitting without meeting the above guidelines are generally ignored. We're not trying to be dicks, but if you send us a generic form-letter with your press release, and it doesn't even remotely concern a local artist or event, then you're not part of our core focus.