M.O.R. Episode 3 -- Michael Dryburgh
By: Ben Cannon, Bram Epstein, and Darrin Snider
Sunday, June 6, 2021
---
M.O.R. Episode 2 -- Ian Thomson
By: Ben Cannon, Bram Epstein, and Darrin Snider
Sunday, May 23, 2021
---
M.O.R. Episode 1 -- Mark Kelly
By: Ben Cannon, Bram Epstein, and Darrin Snider
Sunday, May 16, 2021
---
An In-Snide Look: I Think I Could Get Used to this Life Sometimes
By: Darrin Snider
Sunday, June 7, 2020
---
Getting Down to Earth with mOOnMen
By: Amy Foxworthy
Sunday, February 16, 2020
---
The Musical Journey of Jethro Easyfields
By: Amy Foxworthy
Tuesday, February 11, 2020
---
Monday Mixtape: Etwasprog
By: Darrin Snider
Monday, February 10, 2020
---
Monday Mixtape: Excerpts from the Summer of 2014
By: Darrin Snider
Monday, January 20, 2020
---
Mix Tape Monday: Mashin' it Up
By: Darrin Snider
Monday, January 13, 2020
---
Mix Tape Monday: Back to the Gym Workout
By: Darrin Snider
Monday, January 6, 2020
Just a Little Ranting
By: Darrin Snider (darrin at indyintune dot com)
Sunday, November 5, 2006 5:00:00 PM

I've gotta say, there are those times when I feel like everything I'm trying to do with this podcast/life-consuming obsession of mine is falling on deaf ears. Case in point, last night I recorded an interview on-location with The Dirty Third, a great bunch of guys I have been dying to hear live, as the band consists of some of my favorite players in three of my favorite acts to go see (Jeremy Vogt Band, Vilafishburn, and Five 'Til Dawn). Essentially, they are the closest Indianapolis has to a "supergroup." Look for them coming in a couple of weeks on Show #13.

Granted the crowd that night wasn't a typical one for that venue -- somewhat thin, probably owing to crappy cold, wet weather, but it was still a respectable size and generally seemed to be into what the band was doing. The last set opened with something of a magnum opus original of theirs called "Alma," which during the interview I learned was about a woman who ended up falling in love with the wrong man and spent her life being lonely. I also learned it was a favorite of several members to play, owing to intricate embellishments and extensive places to vamp, experiment, and take extensive solos.

The version that formed on that stage that night -- enhanced by a smoky haze of cigarette smoke and deep red and blue mood lighting -- was approximately 8 minutes long and nothing short of awe-inspiring. While I love original music, it is always a magical moment when five guys jamming in a beer bar can overcome the crash of bottles being thrown in the trash, bright neon lights, people walking in front of you, people laughing hysterically at ten-year-old jokes next to you, bartenders tapping you on the shoulder asking if you want another drink, waitresses screaming orders past you, and the myriad other annoyances and distractions you expect in places like that. I was literally so entranced by the last, passion-filled guitar solo that when the song was over, I just sat there in my seat, jaw open, chills running up my spine, and completely forgot to clap.

Unfortunately, this being Indiana, the most vocal reaction from the crowd was from a drunken redneck playing pool in the back of the bar.

"Play somethin' that doesn't suck!"

I honestly wanted to smash a beer bottle over his head and forcibly insert a pool cue in a very uncomfortable place. Now, heaven knows I haven't been a fan of every band I've heard or had on the show, and Alma probably isn't really good pool-playing background music -- not that this guy gave it much of a chance. But what kind of scumbag is low enough to show such blatant disrespect for -- at the risk of sounding cliche -- artists who put their time, effort, heart, and soul into a composition and performance, and who are using thier God-given talents to express themselves to an audience?

If you don't like a song or a band, that's fine. If you don't feel like even giving a courtesy applause, that is your choice as well. I'll even admit there are times when the intention of art is to evoke anger and disgust. But at least be civilized enough to respect the artist -- especially if your primary means of self expression is drinking 15 jack and cokes and yelling across a bar to impress some girl who is not only out of your league, but in a completely different sport altogether. If you feel you just have to heckle, then at least do it out of my earshot. I'm there to hear the band.

I will say, The Dirty Third took it all in stride, and whether it was planned or an impromptou addition to the setlist, quickly broke into a rousing chorus of "Sweet Home Alabama." Perhaps "Freebird" would have been the only more-appropriate ironic musical backhand.

So, why am I going off on this? Well, first off, since I've pretty much lost all inspiration to maintain my personal blog, so I'm reinvesting that energy into an Indy In-Tune blog, hoping to increase the content and value of this site. Second, it really pissed me off, so I needed to vent and hopefully get some reassurance that I'm not being unreasonable in taking offense to that. And finally, drummer Ryan Shore reminded me earlier that evening of something he said to me six months ago: He would rather play original music to five people who were really into it, than play covers to a packed house ...

... and I just wanted him to know that last night he did both.
---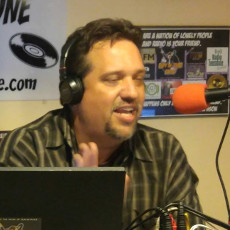 Darrin Snider is the OCD music nerd responsible for creating Indy In-Tune. By day he's a cloud engineer and business analyst, but he still hopes to someday be an overnight freeform disc jockey married to the local weathergirl who happens to be a former eastern-European supermodel.
Blog comments powered by

Disqus
Handy places to visit if you are part of, or want to know more about, our music scene ...
Solicitations and Submissions
Solicitations for blog posts can be made by sending and email to "blog -at- indyintune -dot- com" and should follow these guidelines:
Local (Indianapolis-based) acts always have priority.
Visisting acts playing a bill with one or more local acts are also considered.
We generally don't like to repeat content found on other sites. If your request already has a lot of coverage on other sites, it will be considered low-priority unless you can give us an exclusive angle.
For obvious reasons, we don't do solicited album reviews, though we do appreciate you letting us know when you have a new release. Consider coming in and talking about the album yourself live on the air or a podcast.
All of our staff writers are unpaid enthusiasts. All requests for blog posts are entirely at their descretion.
As such, they generally need a lot of lead-time to put something out -- we're talking weeks of lead time, not hours.
That said, individual authors have full authority to ignore the following guidelines and write whatever they want ... if you can convince them to.
In addition, feel free to write your own post and submit it for posting as a "guest blogger." Those almost always get accepted.
Finally, regional or national acts submitting without meeting the above guidelines are generally ignored. We're not trying to be dicks, but if you send us a generic form-letter with your press release, and it doesn't even remotely concern a local artist or event, then you're not part of our core focus.