The Indy In-Tune Blog
Covering you from the front row, to backstage, and right out to the alley behind the club.
By: Amy Foxworthy -- Friday, September 25, 2015
Cootie Crabtree is an Indianapolis based singer/songwriter who rambles the county lines between Americana, Alt-Country, Rock, Strange Folk & Rootsy Blues... (Read Full Article)
---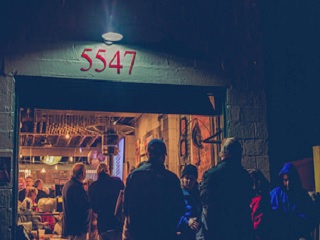 By: Amy Foxworthy -- Thursday, November 13, 2014
Last Friday I had the opportunity to attend "The Show" at Coal Yard Coffee/5547 Project Gallery in the Irvington part of Indy, and I'm immensely delighted that I did.... (Read Full Article)
---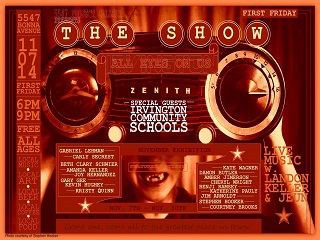 By: Amy Foxworthy -- Thursday, November 6, 2014
WHAT: "The Show" WHEN: First Friday - November 7th WHERE: 5547 BONNA AVE, INDIANAPOLIS, IN 46219 (located in the historic Irvington area) FREE and open to All Ages See art by 18 new artists as well as live music from the Landon Keller and the ... (Read Full Article)
---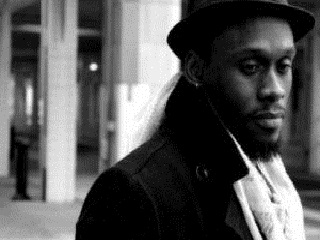 By: Amy Foxworthy -- Wednesday, October 8, 2014
Foxy@Indy In-Tune: Hello, and thanks so much for talking with us; its an honor! Were really excited to be a part of the upcoming, sure-to-be-epic event at Sabbatical on October 11th where you will actually be recording your new album live, correct?? Tel... (Read Full Article)
---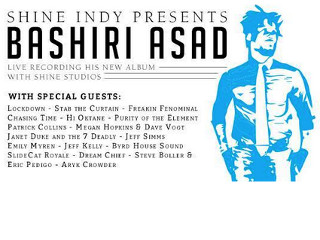 By: Amy Foxworthy -- Tuesday, October 7, 2014
Disclosure: Sam Ash Music is a sponsor of Indy In-Tune, and Indy In-Tune is a sponsor of Shine Indy. https://www.facebook.com/events/631945100252550 What: 17 local acts, starting with the teen bands of Sam Ash Music's Ash Rock Program leading up... (Read Full Article)
---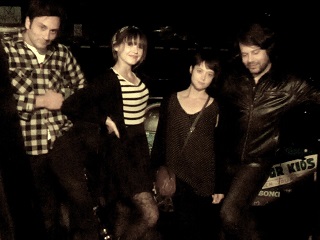 By: Amy Foxworthy -- Monday, May 26, 2014
If you have never heard Gringo Star's music, the best way I can think to describe it would be....psychedelic indie 50's/60's garage surf punk rockabillyish experimental doo wop.† If that doesn't make sense now, it will after you hear the... (Read Full Article)
---
By: Darrin Snider -- Wednesday, June 3, 2009
And what does it have to do with Episode #044 of the Indy In-Tune Podcast?... (Read Full Article)
---
By: Darrin Snider -- Monday, May 25, 2009
Since a hectic schedule this week means no new Indy In-Tune episodes until at least next week, I thought I'd at least give you guys a preview of what to expect. Both of these shows are scheduled to be recorded this evening, so this also assumes both inter... (Read Full Article)
---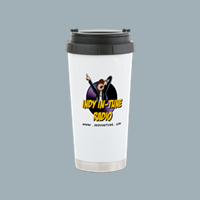 As seen on the webcam. Are you one of those people who can't survive without copious amounts of coffee in the morning? You definitely need one of our stainless steel travel mugs. Give your caffeine the gift of style...
Solicitations and Submissions
Solicitations for blog posts can be made by sending and email to "blog -at- indyintune -dot- com" and should follow these guidelines:
Local (Indianapolis-based) acts always have priority.
Visisting acts playing a bill with one or more local acts are also considered.
We generally don't like to repeat content found on other sites. If your request already has a lot of coverage on other sites, it will be considered low-priority unless you can give us an exclusive angle.
For obvious reasons, we don't do solicited album reviews, though we do appreciate you letting us know when you have a new release. Consider coming in and talking about the album yourself live on the air or a podcast.
All of our staff writers are unpaid enthusiasts. All requests for blog posts are entirely at their descretion.
As such, they generally need a lot of lead-time to put something out -- we're talking weeks of lead time, not hours.
That said, individual authors have full authority to ignore the following guidelines and write whatever they want ... if you can convince them to.
In addition, feel free to write your own post and submit it for posting as a "guest blogger." Those almost always get accepted.
Finally, regional or national acts submitting without meeting the above guidelines are generally ignored. We're not trying to be dicks, but if you send us a generic form-letter with your press release, and it doesn't even remotely concern a local artist or event, then you're not part of our core focus.