The Indy In-Tune Blog
Covering you from the front row, to backstage, and right out to the alley behind the club.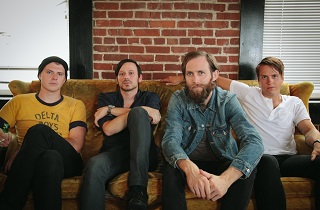 By: Brandon Cannon -- Friday, September 6, 2013
MODOC set the bar at a staggering high early with their mesmerizing self titled second release on August 27th of this year. They have honed in on the ability to snatch your hand, pull you in and make you listen undistracted to a smorgas... (Read Full Article)
---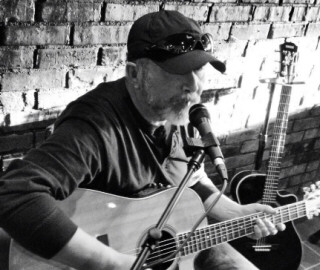 By: Brandon Cannon -- Wednesday, June 5, 2013
Kolo Bell is a local singer-songwriter and a fierce supporter of our music, comedy, and art scene. He has helped countless people on developing their crafts and more notably just how to believe in themselves. Iíve heard Kolo say that, ďThe most radical th... (Read Full Article)
---
Handy places to visit if you are part of, or want to know more about, our music scene ...
Solicitations and Submissions
Solicitations for blog posts can be made by sending and email to "blog -at- indyintune -dot- com" and should follow these guidelines:
Local (Indianapolis-based) acts always have priority.
Visisting acts playing a bill with one or more local acts are also considered.
We generally don't like to repeat content found on other sites. If your request already has a lot of coverage on other sites, it will be considered low-priority unless you can give us an exclusive angle.
For obvious reasons, we don't do solicited album reviews, though we do appreciate you letting us know when you have a new release. Consider coming in and talking about the album yourself live on the air or a podcast.
All of our staff writers are unpaid enthusiasts. All requests for blog posts are entirely at their descretion.
As such, they generally need a lot of lead-time to put something out -- we're talking weeks of lead time, not hours.
That said, individual authors have full authority to ignore the following guidelines and write whatever they want ... if you can convince them to.
In addition, feel free to write your own post and submit it for posting as a "guest blogger." Those almost always get accepted.
Finally, regional or national acts submitting without meeting the above guidelines are generally ignored. We're not trying to be dicks, but if you send us a generic form-letter with your press release, and it doesn't even remotely concern a local artist or event, then you're not part of our core focus.