The Indy In-Tune Blog
Covering you from the front row, to backstage, and right out to the alley behind the club.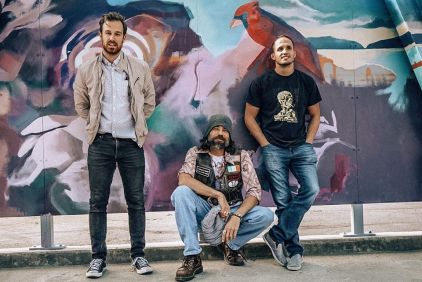 By: Amy Foxworthy -- Sunday, February 16, 2020
It's 8:00 p.m. on a Monday in a dim room inside of Indy's most aesthetically interesting venue, Healer... (Read Full Article)
---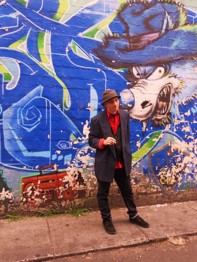 By: Amy Foxworthy -- Tuesday, February 11, 2020
Blues. Rock. Folk. Country. Punk. Roots. Americana. The music of Jethro Easyfields is all these things blended together and so much more.... (Read Full Article)
---
By: Amy Foxworthy -- Saturday, December 28, 2019
Sietch Ramshackle's new album "U.R.//Nctrl" picks up where 2018's "May I Rise" left off. In a sense, they could be considered two albums as one unit.... (Read Full Article)
---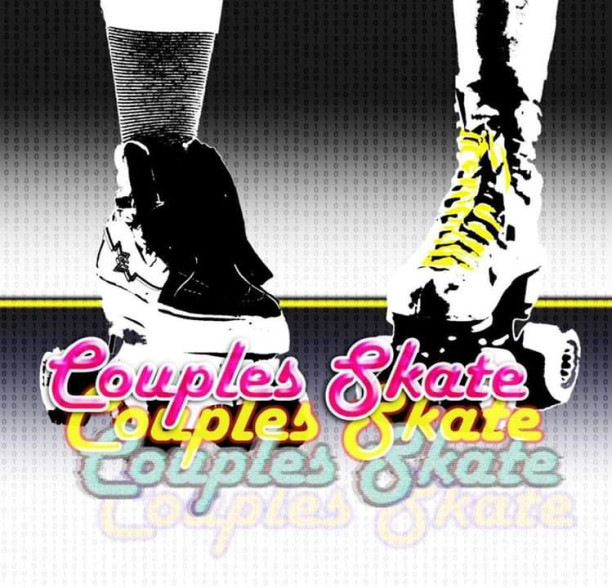 By: Amy Foxworthy -- Sunday, October 6, 2019
Midwest Contraband is not the hottest girl at the party, or the popular "cool guy" in the letter jacket.  They are the eccentric girl dancing erratically in the corner to a song that seemingly only she can hear and doesn't care who is watching.... (Read Full Article)
---
By: Amy Foxworthy -- Thursday, December 20, 2018
Last year I had the opportunity to interview Detroit, Michigan-based Rock & Roll band, Jeremy Porter and The Tucos while on their tour stop through Indianapolis at the Melody Inn… ... (Read Full Article)
---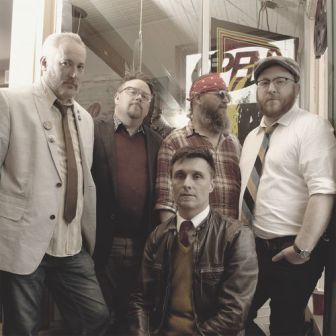 By: Amy Foxworthy -- Tuesday, October 23, 2018
Lansing-based 5-piece Rock & Roll-Power-Pop outfit The Stick Arounds will release their sophomore album, "Ways to Hang On" on GTG Records this week, and, after ingesting it religiously for a while now, I can definitively say this is one ...... (Read Full Article)
---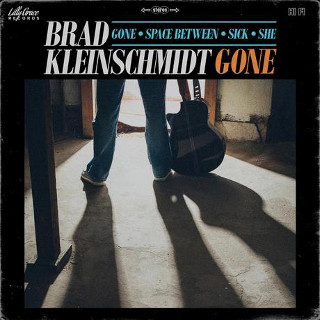 By: Kelly Fox -- Friday, July 17, 2015
Despite the double-take I did when looking at Brad Kleinschmidt's name, I had no idea what to expect when I started in on his newest CD, Gone. Brad calls Muncie his hometown, really likes flannels (me too, Brad, me too), and isn't the biggest fan of ... (Read Full Article)
---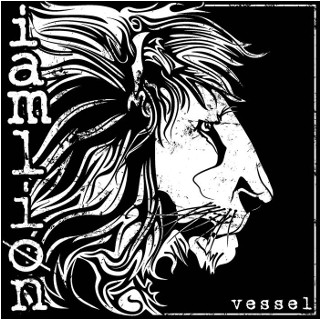 By: Kelly Fox -- Thursday, July 16, 2015
I have to admit, I was nervous about doing a review for IAMLION's new EP, "Vessel," simply because of the stylization of the name. My fears were deepened when I saw they were opening for Slipknot at Klipsch on August 14th. It brought me back to my da... (Read Full Article)
---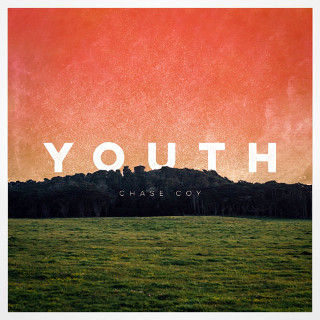 By: Kelly Fox -- Monday, June 29, 2015
Chase Coy is described as indie-folk, a genre I am familiar with but not deeply invested in. His album, Youth has earned adjectives such as, "despicably fun" (Earmilk) and "cool, fresh, charming and easy to listen to on a loop" (Baeble). I'd have to ... (Read Full Article)
---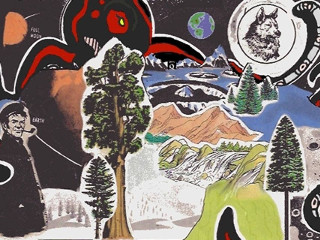 By: Kelly Fox -- Friday, June 19, 2015
Upon receiving the request to review Yukon Fox's album, Release the Kraken, I was pretty stoked. I'm a big fan of nautical allusions in music, so I had high hopes. Plus, the group's name is very appealing to someone of my lineage (see: my last name [... (Read Full Article)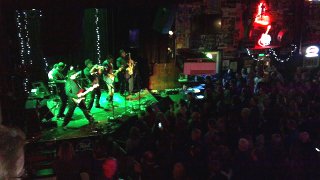 By: Darrin Snider -- Monday, November 25, 2013
Another year and another Battle of Birdy's in the history books.  Over fifty bands competed this year.  None were disappointing, but in the end, a much-deserving Audiodacity finally put their name on the wall next to such great acts as The ... (Read Full Article)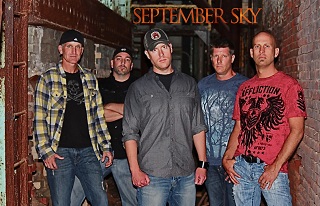 By: Brandon Cannon -- Wednesday, September 4, 2013
Mindful heavy metal group, September Sky returns with a new album this week, and a CD release party Saturday, September 7 at Birdy's.  Thus a new chapter is marked in their modern tales of epic bombast-ery...... (Read Full Article)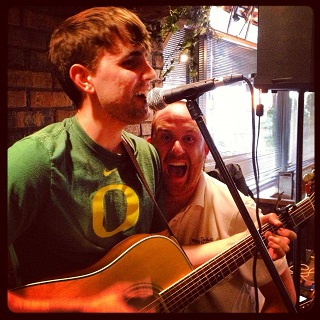 By: Brandon Cannon -- Tuesday, September 3, 2013
Steve Boller has great melody and spot-on timing, both of which he puts to good use in an EP set of pop tunes called "You Can Always Try" (iTunes | Bandcamp), most of which sounds like lost radio hits from a variety of decades. The cool thing is that... (Read Full Article)
By: Brandon Cannon -- Monday, April 22, 2013
Artist Spotlight Indy rockers, Voodoo Sunshine, feels and sounds like my favorite type of rock show. Sounds like it takes place at a bar buzzing with college kids that are gallivanting in alcoholic celebrations on a Saturday night. Feels like they are t... (Read Full Article)
Handy places to visit if you are part of, or want to know more about, our music scene ...
Solicitations and Submissions
Solicitations for blog posts can be made by sending and email to "blog -at- indyintune -dot- com" and should follow these guidelines:
Local (Indianapolis-based) acts always have priority.
Visisting acts playing a bill with one or more local acts are also considered.
We generally don't like to repeat content found on other sites. If your request already has a lot of coverage on other sites, it will be considered low-priority unless you can give us an exclusive angle.
For obvious reasons, we don't do solicited album reviews, though we do appreciate you letting us know when you have a new release. Consider coming in and talking about the album yourself live on the air or a podcast.
All of our staff writers are unpaid enthusiasts. All requests for blog posts are entirely at their descretion.
As such, they generally need a lot of lead-time to put something out -- we're talking weeks of lead time, not hours.
That said, individual authors have full authority to ignore the following guidelines and write whatever they want ... if you can convince them to.
In addition, feel free to write your own post and submit it for posting as a "guest blogger." Those almost always get accepted.
Finally, regional or national acts submitting without meeting the above guidelines are generally ignored. We're not trying to be dicks, but if you send us a generic form-letter with your press release, and it doesn't even remotely concern a local artist or event, then you're not part of our core focus.