The Indy In-Tune Blog
Covering you from the front row, to backstage, and right out to the alley behind the club.
By: Darrin Snider -- Saturday, May 4, 2019
In the first of what we hope is a new series of special presentations, MP Cavalier interviews guitarist Martin Barre about his upcoming 50th Anniversary of Jethro Tull tour, featuring Dee Palmer and Clive Bunker. The show is Thursday, May 9 (2019) at... (Read Full Article)
---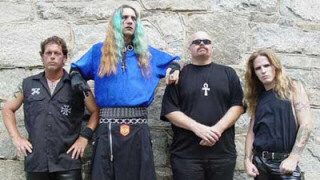 By: Lizzy B -- Thursday, January 31, 2019
Most of my friends are in bands. That's because the only time I get out is with the girls to go to a bar, and let's face it, while they're sitting around gossiping, I'm checking out the guitarist – habit of a lifetime, I'm afraid. This leads to the other... (Read Full Article)
---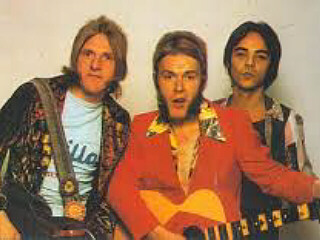 By: Lizzy B -- Thursday, January 24, 2019
Last week, I started listing ten things your band was probably doing wrong. There's a flow here so you're going to need to go back and read that now. This week we're going to finish off the last five. Though, trust me, there are a lot more than ten thin... (Read Full Article)
---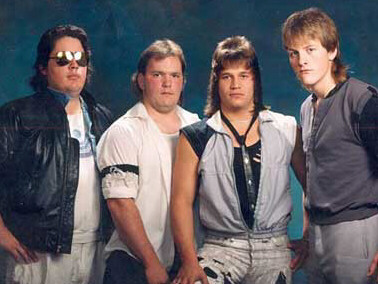 By: Lizzy B -- Thursday, January 17, 2019
So you've got a band (obviously, or you're probably not reading this). You've written some songs (hopefully, or you're just a band impersonator). You've done a demo, maybe a full album (with luck you've done that correctly, more on that in a future post)... (Read Full Article)
---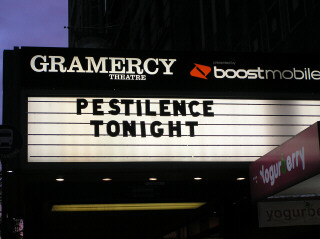 By: Lizzy B -- Thursday, January 10, 2019
Stop me if you've heard this one before: A bar owner takes out an ad asking for a band to come play for free and bring about 25 people, maybe it will turn into a full-time gig. Either way, it's excellent publicity for his music. The next week a musician... (Read Full Article)
---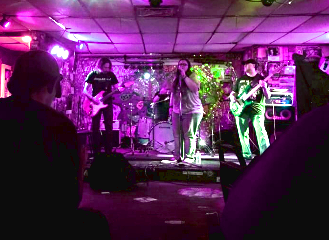 By: Lizzy B -- Thursday, January 3, 2019
I've been writing about Indianapolis music for, let's just say, a few years now. I've been a fan and attendee of local shows for even longer. During this time I've seen the scene go through more highs and lows than a bi-polar teenager on Facebook who just... (Read Full Article)
---
By: Amy Foxworthy -- Thursday, December 20, 2018
Jeremy Porter and The Tucos-The Green Lantern—Lexington, Kentucky December 15, 2018 Last year I had the opportunity to interview Detroit, Michigan-based Rock & Roll band, Jeremy Porter and The Tucos while on their tour stop through Indianapolis at the Mel... (Read Full Article)
---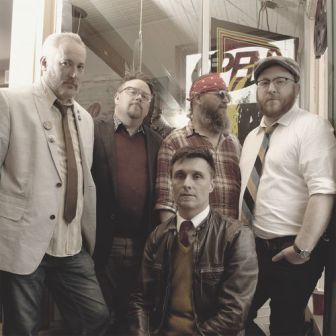 By: Amy Foxworthy -- Tuesday, October 23, 2018
Lansing-based 5-piece Rock & Roll-Power-Pop outfit The Stick Arounds will release their sophomore album, "Ways to Hang On" on GTG Records this week, and, after ingesting it religiously for a while now, I can definitively say this is one that should be owne... (Read Full Article)
---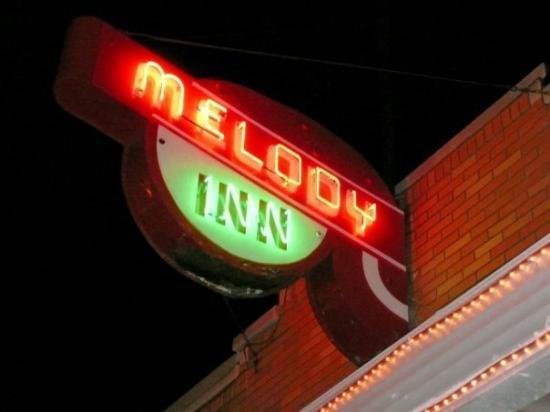 By: Amy Foxworthy -- Thursday, October 11, 2018
It's 9:30 on a Thursday night in Indianapolis and local band Breakes are taking the stage.  The guitar rings out and all chatter stops and everyone zones in on the band.  No one is thinking about the job they have to go to tomorrow, no one is thinking abou... (Read Full Article)
---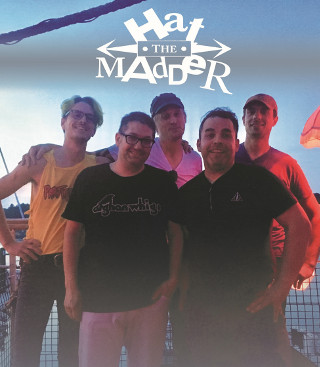 By: Amy Foxworthy -- Sunday, September 30, 2018
Friday, October 5th three talented rock bands from New York, Michigan, and Indianapolis will invade the Melody Inn to rock all of our faces off. SugarDust, the Pop Rock/Power Pop trio from New York returns to Indy with Lansing's Progressive Indie Rock ban... (Read Full Article)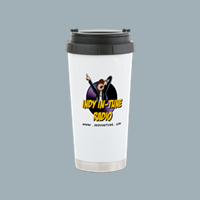 As seen on the webcam. Are you one of those people who can't survive without copious amounts of coffee in the morning? You definitely need one of our stainless steel travel mugs. Give your caffeine the gift of style...
Solicitations and Submissions
Solicitations for blog posts can be made by sending and email to "blog -at- indyintune -dot- com" and should follow these guidelines:
Local (Indianapolis-based) acts always have priority.
Visisting acts playing a bill with one or more local acts are also considered.
We generally don't like to repeat content found on other sites. If your request already has a lot of coverage on other sites, it will be considered low-priority unless you can give us an exclusive angle.
For obvious reasons, we don't do solicited album reviews, though we do appreciate you letting us know when you have a new release. Consider coming in and talking about the album yourself live on the air or a podcast.
All of our staff writers are unpaid enthusiasts. All requests for blog posts are entirely at their descretion.
As such, they generally need a lot of lead-time to put something out -- we're talking weeks of lead time, not hours.
That said, individual authors have full authority to ignore the following guidelines and write whatever they want ... if you can convince them to.
In addition, feel free to write your own post and submit it for posting as a "guest blogger." Those almost always get accepted.
Finally, regional or national acts submitting without meeting the above guidelines are generally ignored. We're not trying to be dicks, but if you send us a generic form-letter with your press release, and it doesn't even remotely concern a local artist or event, then you're not part of our core focus.